When we think about Sweden first thing we remember (followed by cheap mass-produced furniture) is metal bands. The later ones are really great and make the nation proud, the first one… we let you decide it. They have something else that is also overwhelming and that is their salad, the Swedish mushroom salad. Well, the thing about this salad that it might not actually be Swedish at all. We heard stories about Swedish people who were surprised to hear about it and had no idea what it was. Nevertheless, even though we have absolutely no idea about its origins, Swedish mushroom salad is something we use for a starter or as a side with meat dishes since generations here in Hungary. It is great with steaks, almost any kind of fried meat, pastas, sandwiches, burgers and we could continue the listing all day long. The previous times we made mostly burgers, so today we wanted to create a sandwich huge enough to feed 3 of us.
Ingredients for 3
1 large baguette (cut into three for 3 sandwiches)
40 dkg pork leg
25 dkg white and brown champignon
100 g tomato puree
3 onions
parsley
marjoram
ground paprika
ground black pepper
salt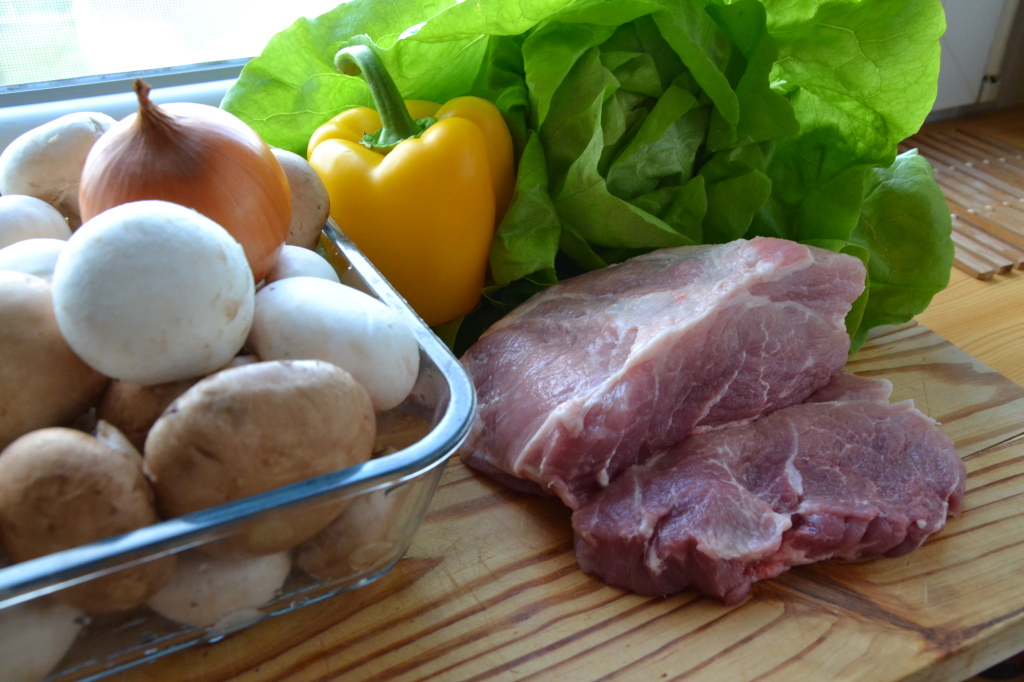 Swedish mushroom salad
To make this salad we used mixed white and brown champignon. After washing (cause we think peeling is not necesarry) we chopped them together with a small onion. It was time to start the cooking. With some oil we put the chopped onion on the fire and cover it for 10 minutes, stirring it few times and watch not to burn down. When it was ready we added the mushroom, salt and fresly ground pepper. Once covered, it took 15 minutes to get ready. We added the tomato puree and, because we wanted to get a little more vibrant appearance, and we are Hungarians we added some sweet paprika powder. 1-2 minutes more cooking over low heat, and it was ready to fill the sandwich. We love it like this.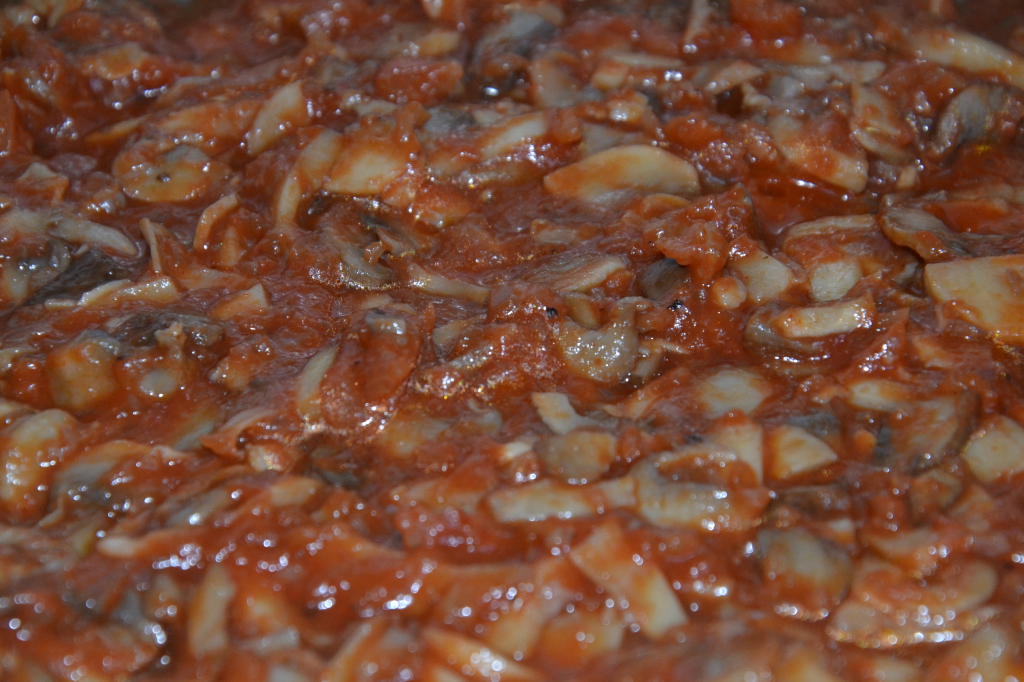 Pork shashlik
As it has been mentioned above, this salad is great with almost any roasted or fried meat. Our choice fell on pork, so we bought pork leg. It is great for grilling it on broach as it has enough fat not to dry too much. After cutting it into cubes it was ready for spicing. We used a mix of salt, ground pepper, marjoram and parsley. We choose two smaller onions, cut each of them into 8 pieces. Everything was ready to make the broaches and put them on the grill. One of us is big California pepper fan, so he added some slices of orange coloured pepper to his broaches. It took maybe half an hour to get the meat well-done.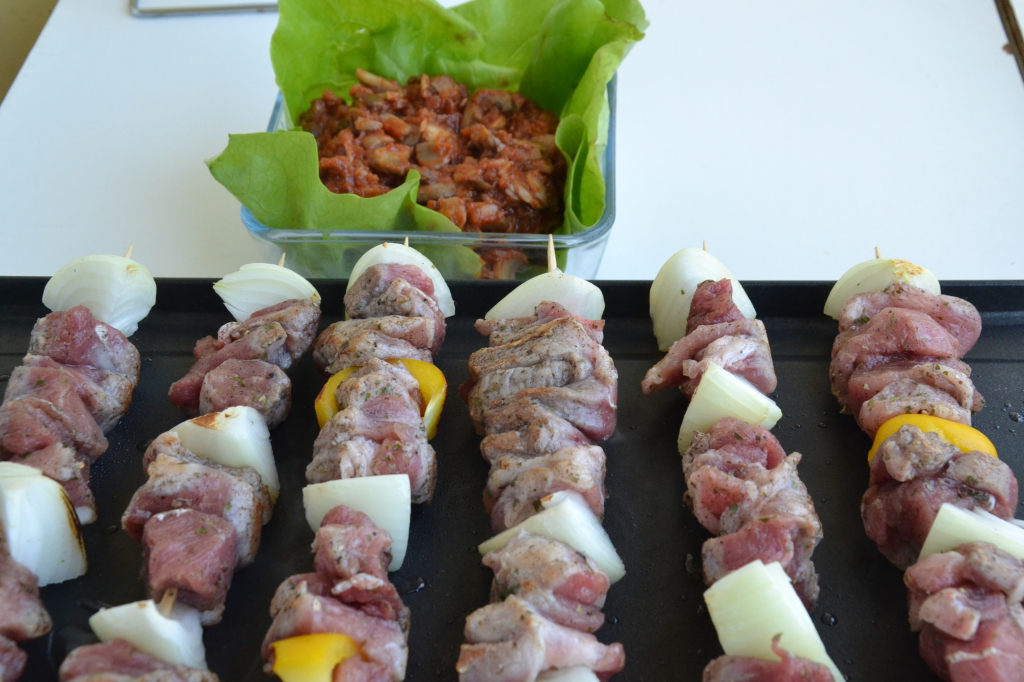 The Hellacopters
Melodic death/thrash/black metal hits are more vital to us than meat, and the first step of basically every Meat n' Metal gathering is an intense Spotify or Google Music search for something dark and gloomy. This time, maybe because of the last bright and warm rays of the October Sun, we let the beast within to sleep and instead of obvious choices, we grab some kickass swedish rock'n'roll.
Altough The Hellacopters' music is a good mixture of punk, hard rock and everything between these two labels, they are not that far from our favorite genre. This awesome band was a side project of Nicke Andersson, who was the drummer of the legendary swedish death metal band Entombed. First track of their first album shows everything we love in their music: catchy melodies, memorable choruses and great riffs with some punk attitude. Check it out: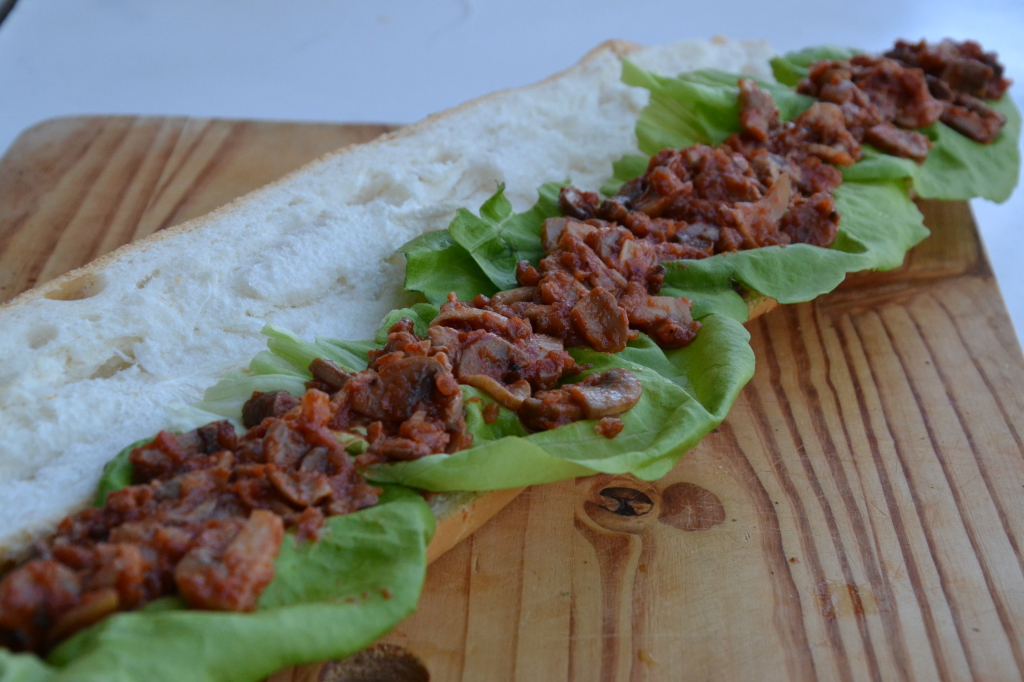 When the shashlik was finally ready, we realized that we could eat a horse with a fully armed Polish winged hussar in it's saddle. To be honest, we wondered a bit, will one sandwich be enough for each person – but fortunately, our fears were unfounded. Every single bite of the sandwich came with a huge cube of meat, so in halftime everybody struggled for breath and wiped the sweat from their forehead in silence. After we finished, we had to agree that we are geniuses. Again.